As fertility experts who have been performing assisted reproduction treatments for more than 40 years, at Clínica Tambre we often face complex cases in which the dream of many women and couples is truncated by implantation failure or by recurrent miscarriages.
When any of these two circumstances occur, our team of medical professionals, in collaboration with Clinica Tambre's Immunology Unit, led by Dr. Juana Gil Herrera, resort to making more exhaustive analyses that can reveal why the gestation is not taking place.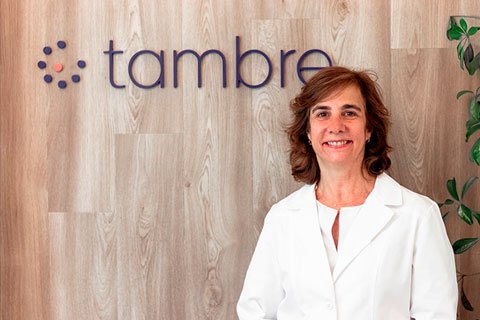 What is the use of studying KIR – HLA-C compatibility?
One of the techniques that the experts at Tambre could advise is KIR – HLA-C genotyping, that is, studying the compatibility between uterine KIR receptors (killer immunoglobulin-like receptors) and the HLA-C molecules that the embryo will present and that will be recognized by these receptors.
There are multiple KIR genotypes, as well as HLA-C typing classes, and let's say there are some that do not combine well with each other, as is the case with KIR AA and HLA-C2 types. These immunological incompatibilities can not only lead to implantation failure and repeated abortions as mentioned above, but also to problems during pregnancy such as pre-eclampsia or premature delivery.
With a blood test of the future mother, which is carried out in the clinic itself, we will know her KIR and HLA-C. The HLA-C of her partner (or sperm donor) will also be studied through the same type of test and in the case of an ovodonation process, that of the donor will also be necessary.
What actions can be carried out if there is no compatibility?
If there is a KIR – HLA-C incompatibility, Tambre's professionals will choose to do a cycle in which a single embryo is transferred (something that the clinic already recommends in itself in all of its treatments). Likewise, it is possible that an immunomodulatory treatment is prescribed from the Immunology Unit.
One of Tambre's strengths is that we have our own sperm and egg banks. This also allows for the selection of donors to be made more comprehensively, by looking directly for a person who is immunologically compatible.